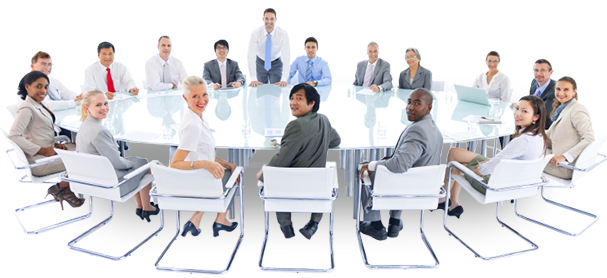 The 'about us' section is normally among the most-visited pages on a company's website. It's where people will go if they're trying to figure out what your company does, where you're based, what you stand for and who the people are behind the name.
If your company's 'about us' clearly answers the visitor's questions – and even makes them excited about your company – it's much more likely their next step will be to click through to your 'contact us' page. Bingo!
But here's the problem. So many 'about us' pages are dull, drab and unreadable.
They start something like this: "Corp LLC trades in high value market joint ventures…".
Blah.
Blah.
Blah.
If your company's 'about us' page is tedious or even unreadable, don't expect people to be excited about what you do.
I've written 'about us' pages for global corporations and brand new startups, in industries as diverse as tech, accounting, consulting and plenty more. Here are some things I've learnt about writing a great 'about us' page.
'About us' is really 'about you'
The title 'about us' is a bit of a misnomer. In the majority of cases, your copy should begin by talking about who your company helps. Start by describing the problems that your clients (and potential customers) face.
Say you ran a corporate event planning company called CorpEvents. Here's a dummy version of how you could begin your 'about us' page:
"Your corporate event gives you a unique opportunity to connect with your customers. But preparing for a successful event takes weeks out of your busy schedule…"
Talk about what you believe in
Maybe you only started your business to make loadsa money. But in many cases, the business probably came from some sort of belief about how your company can help improve things. Readers will be impressed by and interested in a company that has a raison d'être. Show people what that is.
Take our corporate even planning company again. After telling the reader who they help, the next step is to explain the reason why they do what they do:
"At CorpEvent, we believe events should not be a one-size fits all. And that's why we make all our events mirror your company's unique personality…"
Tell your story
Starting a company is a pretty exciting thing, right? Whether your firm is a month old or 50 years going strong, there's a huge amount of drama and tension in any company story. This should make for compelling stuff – don't just write a list of key dates.
Did you start when your founder noticed a gap in the market?
Did you invent something unique?
Did your multi-million-pound business idea start from a chat in the pub?
This is all exciting stuff which readers will find fascinating. Don't let the chance go to waste.
Let's look again at how the fictional CorpEvent might start telling their story:
"Our CEO Sue Jones used to hate attending corporate events when she was head of sales at her former employer. All those drab seminars. All the samey locations. And the food, the terrible, terrible food.

And that's when Sue hit on an idea…"
Customer quotes or 'social proof'
There's plenty of evidence that shows people are more likely to believe 'social proof' – think testimonials from happy customers –  than anything you say about yourself.
So, ask your existing customers to share quotes with you, or display the logos of major brands you've worked with. It'll show potential customers you're credible and legit.
Any extraordinary facts, entertaining trivia or unique points of interest?
Did your CEO go to school with Donald Trump? Are your employees involved in some worthy CSR activities? Does your company name have a weird story?
Any unique or interesting detail will make people remember you and ensure your company stands out. And that's ultimately the point in any 'about us' page.
Last of all – use imagery and design
Far too many 'about us' pages consist of solid walls of text. What a shame!
It's highly worthwhile including pictures of your team on your 'about us' page. Your readers instantly connect with images of other people – much more so than they would with pictures of inanimate objects.
The added value is that when people meet you in person (or if they already did at a conference or networking event), they immediately recognise you, fostering a sense of connection.
Need help writing your about us page?
Sometimes, you're just too close to the subject matter to write your own 'about us' page. If you're struggling, I can help you write an 'about us' page which conveys your company's story in clear, compelling copy that will make visitors to your website want to work with you.
Contact me today about your website content writing needs.